SAVE MONEY AND BECOME ENERGY INDEPENDENT
With utility rates increasing every year, one of the best decisions you can make is to go solar. Not only will residential solar panels pay for themselves, but using the energy from the sun to power your home means you can free yourself from the utility companies, eliminate your monthly bill and gain financial freedom.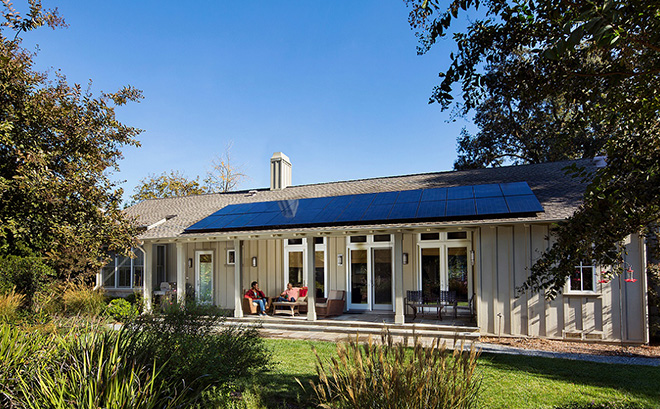 Benefits & Incentives of Adding Solar to Your Home
Going solar is one of the best decisions you'll ever make. Solar power not only pays for itself and helps improve the quality of the environment, it also increases the value of your home.
The homeowner has many options available to control electrical costs. You can purchase the PV system outright, finance a percentage of it, or finance the entire solar energy system. No matter which route you choose to go, here are some of the benefits:
Reduces dependence on fossil fuels
26% Individual Federal Tax Credit
Individual State Rebates and Incentives
Saves money on energy bills now & hedges against rising costs of power in the future
Solar may provide energy to your home during a power outage
Adds significant resale value to your home
SEE IF YOUR HOME IS A GOOD MATCH FOR SOLAR
GET A FREE QUOTE